Client News: Rockfon North America enters exclusive agreement with Geometrik
Posted on May 9th, 2019 by Heather West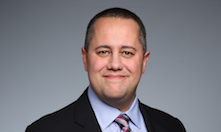 Rockfon North America, part of the ROCKWOOL Group, has entered into an exclusive agreement with Geometrik Manufacturing Inc. – manufacturers of innovative, acoustical, wood ceilings and wall panels – to sell and market its portfolio of product and systems in the United States.
The agreement sees the addition of wood ceilings complementing Rockfon's already extensive portfolio, which includes acoustic stone wool ceiling tiles, specialty metal ceilings, ceiling suspension systems and accessories.
"The ability to supply Geometrik wood ceiling systems complements our stone wool tile offering, providing architects, designers and building owners with design-led, high-performing acoustical solutions with a natural aesthetic," said John Medio, president of Rockfon North America.
Geometrik is recognized for its expertise in creating custom, high-quality acoustical wood ceiling and wall panels. The company's experienced team is headquartered in Kelowna, British Columbia, Canada.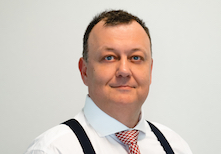 "Rockfon shares our focus to providing customers with ceiling solutions that meet their acoustic and aesthetic needs," said Vladimir Bolshakov, Geometrik's president. "We are excited to be working together and have Rockfon sell and market Geometrik's full line of wood products in the United States."
To learn more about Rockfon and Geometrik wood products, please call 800-323-7164, email techservices@rockfon.com or visit https://www.rockfon.com.
* About Rockfon *
Rockfon is part of the ROCKWOOL Group and is offering advanced acoustic ceilings and wall solutions to create beautiful, comfortable spaces.
At the ROCKWOOL Group, we are committed to enriching the lives of everyone who experiences our product solutions. Our expertise is perfectly suited to tackle many of today's biggest sustainability and development challenges, from energy consumption and noise pollution to fire resilience, water scarcity and flooding. Our range of products reflects the diversity of the world's needs, while supporting our stakeholders in reducing their own carbon footprint.
Stone wool is a versatile material and forms the basis of all our businesses. With approximately 11,000 passionate colleagues in 39 countries, we are the world leader in stone wool solutions, from building insulation to acoustic ceilings, external cladding systems to horticultural solutions, engineered fibers for industrial use to insulation for the process industry, and marine and offshore.
For more information, visit https://www.rockfon.com.
###
---
Filed under: Products, Rockfon
---
Story Resources
Portrait: John Medio, president of Rockfon North America
portrait: Vladimir Bolshakov, president of Geometrik Manufacturing Inc.
Word document
Request high res photographs for publication