Client News: Chad Hoffmann promoted to president of Wausau Window and Wall Systems
Posted on December 23rd, 2019 by Heather West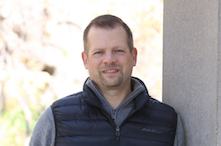 Chad Hoffman has been promoted to the role of president of Wausau Window and Wall Systems. He also will have responsibility for Toronto-based Sotawall Limited. Both companies are a part of Apogee Enterprises, Inc. (Nasdaq: APOG). Wausau is a leading designer and manufacturer of energy-efficient, custom aluminum window and curtainwall systems. Sotawall is a full-service designer, manufacturer and installer of proprietary, high-performance, unitized curtainwall systems.
Hoffmann draws from 23 years of industry expertise and a breadth of experience in leadership roles including operations, sales, engineering and project management, as well as strong ties within the glazing industry. Prior to his promotion to president of Wausau, Hoffmann served as Apogee's vice president of operations and supply chain management. In this role, he led company-wide lean, procurement and shared services initiatives across Apogee's multiple business units.
Before joining Apogee's corporate team, Hoffmann worked for 18 years with another of its business units, Harmon, one of the largest U.S. full-service building glass and curtain wall installation companies. During his time with the company, he held many roles including serving as vice president of engineering and manufacturing.
Hoffmann earned a Bachelor of Science in civil engineering from Michigan Technological University, as well as completing the Minnesota Management Institute Program at the University of Minnesota, Carlson School of Business.
About Wausau Window and Wall Systems
Nationally recognized for its innovative expertise, Wausau Window and Wall Systems is an industry leader in engineering window and curtainwall systems for commercial and institutional construction applications. For more than 60 years, Wausau has worked closely with architects, building owners and contractors to realize their vision for aesthetic beauty, sustainability and lasting value, while striving to maintain the highest level of customer service, communication and overall satisfaction. Wausau is a part of Apogee Enterprises, Inc., a publicly held, U.S. corporation.
Wausau and its staff are members of the American Architectural Manufacturers Association (AAMA), the American Institute of Architects (AIA), the APPA – Leadership in Educational Facilities, the Construction Specifications Institute (CSI), National Glass Association/Glass Association of North America (NGA/GANA), the National Fenestration Ratings Council (NFRC) and the U.S. Green Building Council (USGBC).
About Apogee Enterprises, Inc.
Apogee Enterprises, Inc. (Nasdaq: APOG) delivers distinctive solutions for enclosing commercial buildings and framing art. Headquartered in Minneapolis, MN, we are a leader in architectural products and services, providing architectural glass, aluminum framing systems and installation services for buildings, as well as value-added glass and acrylic for custom picture framing and displays. For more information, visit www.apog.com.
###
---
Filed under: People, Wausau Window and Wall Systems
---
Story Resources
Portrait: Chad Hoffmann
Word document
Request high res photographs for publication