Association News: FGIA restructures staff; Kathy Krafka Harkema promoted, technical trainer position added
Posted on July 19th, 2021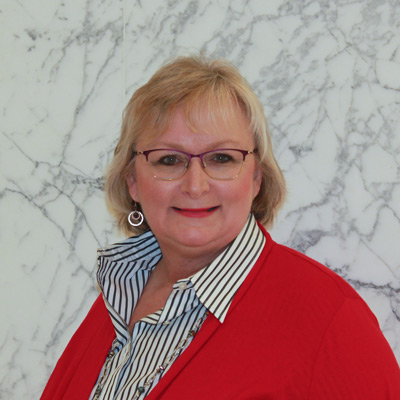 Schaumburg, Illinois - The Fenestration and Glazing Industry Alliance (FGIA) announces the restructuring of several staff positions at the association to accommodate a growing organization focused on multiple facets of the industry. This restructure includes the promotion of Kathy Krafka Harkema from U.S. codes and regulatory affairs manager to the newly created position of U.S. technical operations director as of Aug. 1. Krafka Harkema will retain her work in the regulatory monitoring and reporting realm but cede some codes work to International Code Council (ICC) and Florida code consultant, Jen Hatfield. FGIA is also currently seeking to fill a new full-time technical training specialist staff position and to add a new commercial industry expert in a consulting capacity.
"Kathy has been a wonderful addition to FGIA's staff since joining the Technical Department," said Janice Yglesias, FGIA's executive director. "I look forward to seeing her apply her unique skillset and experience to this new role with an increased focus on operational management, including financials, project management and employee development. I am confident she will excel in these areas and more."
Krafka Harkema began her tenure at what was then the American Architectural Manufacturers Association (AAMA) in January 2019, after serving in several leadership roles as a member of the association. FGIA members know her best from her engaging and informative U.S. regulatory and codes reports given at FGIA conferences.
"By developing the strengths of the Technical team to guide and provide proactive industry leadership, we'll build on FGIA's strong reputation for innovation, engagement and excellence. We're focused on providing even greater value and service to our members through excellence in technical leadership in certification programs, building codes, standards, regulations, technical communications and training, plus effective advocacy for the industry," said Krafka Harkema.
Rich Rinka, FGIA's technical manager, fenestration standards and U.S. industry affairs, will now focus predominantly on technical document development and industry organization collaboration, allowing for the dedication of more resources to these critical aspects of the organization's work. FGIA also seeks to fill a technical consulting role, providing commercial industry expertise to the technical staff team and a new technical training specialist position being created to serve as lead trainer for the FGIA InstallationMasters® program as well as technical content expert for FGIA's education programs and marketing communications. For more information about these positions, contact careers@FGIAonline.org.
For more information about FGIA and its activities, visit FGIAonline.org.
Your trusted industry resource, setting the standards for fenestration and glazing.
###
---
---
Story Resources
Portrait: Kathy Krafka Harkema
Word document
Request high res photographs for publication