Association News: Field Testing Demonstration Shows Air Infiltration, Water Penetration Tests at FGIA Hybrid Fall Conference
Posted on September 30th, 2022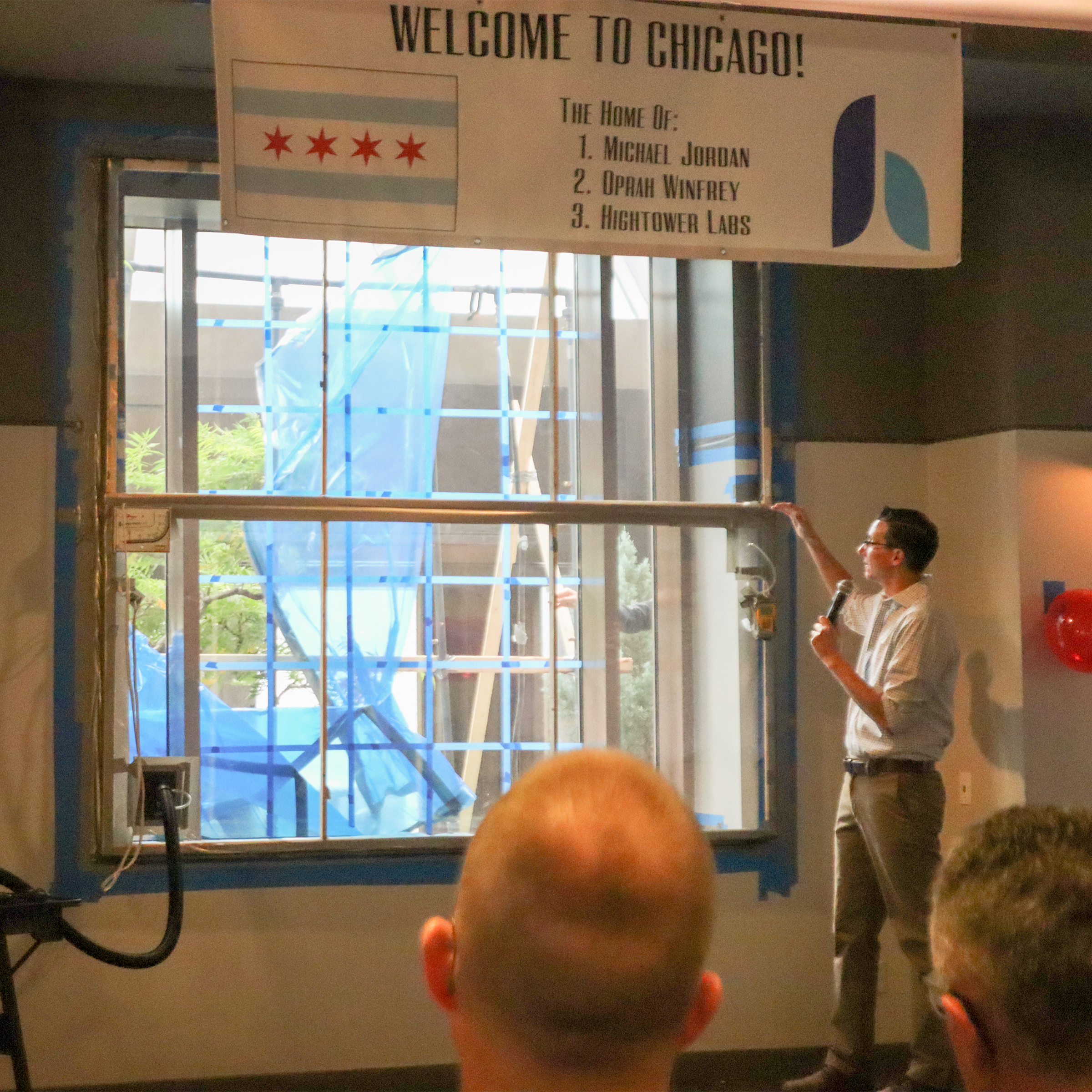 Schaumburg, Illinois – Those participating in the Fenestration and Glazing Industry Alliance (FGIA) Hybrid Fall Conference were able to observe two crucial and well-known ASTM tests conducted in person: The air infiltration test, ASTM E783, and the water penetration test, ASTM E1105. Both were performed by Bill Bahn, president of Hightower Labs, on an actual window unit on the ground level floor of the conference hotel, the Fairmont Chicago Millennium Park. Participants saw up close the laboratory equipment used for the evaluation of fenestration products in the field, the construction of an interior test chamber, and the placement of the water spray rack on the exterior of the building.
"The first test is a measurement of the volume of air that flows through a test specimen while it is under a pressure deferential between the interior and exterior," said Bahn of ASTM E783. "Air flows from the high-pressure side to the low-pressure side, and air flow can be measured [in the chamber]." A chamber was created from a kit and tested a large window in the hotel. When this qualitative test concluded and the results were determined, Bahn joked that the hotel should congratulate itself, because it passed.
"The second demonstration is widely known as the 'water test,'" said Bahn. "It's a qualitative test, based upon ASTM 1105, where we impose a stringent environment on the test specimen and then observe the behavior of the test specimen in that environment. It's pass or fail. There's either water penetration or there's not." For this test, a spray rack was set up on the Chicago city street just outside the same hotel window.
Both tests, said Bahn, are of great importance to the industry. "There is huge value in manufacturers conducting these tests," he said. "The value is to the industry as a whole, and specifically to the fenestration industry. The tests are currently underutilized in the market, which has created an unequal playing field. When performed properly and in a volume that's appropriate, that playing field can be evened."
For more information about FGIA and its activities, visit FGIAonline.org (https://fgiaonline.org/).
Your trusted industry resource, setting the standards for fenestration and glazing.
###
---
---
Story Resources
Photo: Bill Bahn, president of Hightower Labs
Word document
Request high res photographs for publication