Client News: Kolbe offers an extensive PHIUS-rated product listings – now including Teutonic Series windows and doors
Posted on January 6th, 2016 by Heather West
* Kolbe is exhibiting at IBS in booth #C2608 *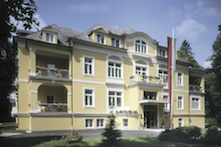 Kolbe's Teutonic® Series windows and doors are the company's most recent products evaluated by the Passive House Institute US (PHIUS). "At this point… Kolbe has a very extensive product line rated by us, and one of the few that included doors," said Graham Wright, PHIUS program manager.

Products listed in the PHIUS Certified Data for Windows program can contribute to meeting the PHIUS+ 2015: Passive Building Standard–North America. In effect since March 2015, this standard provides a cost-effective platform for attaining Net Zero and Net Positive buildings, and certified projects also earn U.S. Department of Energy's Zero Energy Ready status.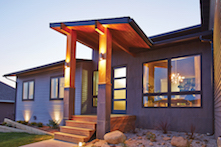 Supporting both commercial and residential projects' energy efficient, high-performance goals, Kolbe's Teutonic Series products are the newest addition to its expansive PHIUS-verified lineup. The windows and doors recommended by PHIUS in certain climate zones include Teutonic fixed and tilt-turn windows, and tilt & slide doors. In addition to these products, Kolbe's extensive PHIUS-certified offering includes Ultra Series extruded aluminum-clad products, and VistaLuxe® Collection extruded aluminum-clad products in both the Flush and Accent Plus exterior styles.

"Kolbe's broad range of PHIUS-verified products means that American-made windows and doors for an entire passive house project are available from one manufacturer," Kolbe's product and market manager, Lance Premeau, LEED® Green Associate, explains. "Our PHIUS-verified products have the same attention-to-detail and superior quality for which Kolbe is known. Plus, these products are available with the multitude of options people have come to expect from Kolbe."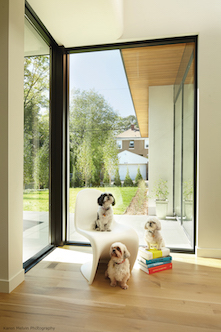 The PHIUS Certified Data for Windows program reviews manufacturer-supplied specifications for window and door products. Verified products are rated as suitable for passive house by climate zone. Passive House performance criteria are dependent upon a number of factors, including LoE coatings, lite divisions and elevation placement. PHIUS-verified Kolbe products feature argon-filled triple pane glass with different LoE coating options.

"Passive buildings reduce the energy required to heat and cool a building by 60-80 percent compared to a conventional building. That translates into substantial carbon savings, and indeed, the PHIUS+ standard is linked to carbon reduction goals," elaborates Wright. He also clarifies, "A common misunderstanding of passive buildings is that you can't open the windows, that the building needs to stay sealed off. That's not the case. You can open the windows in passive buildings just like conventional buildings."

Premeau adds, "We are pleased to help architects, builders and owners uphold their commitment to high-performance building principles by offering windows and doors that meet the strict guidelines of PHIUS Certified Data for Windows program."

For complete information, specific product details and data on PHIUS-verified products from Kolbe, visit www.kolbe-kolbe.com or search the PHIUS Certified Data for Windows at www.PHIUS.org.
###
---
Filed under: Events, Kolbe Windows & Doors, Products
---
Story Resources
Word document
Request high res photographs for publication