Association News: October 20 FGIA webinar to provide introduction to Curtain Wall Manual
Posted on October 2nd, 2020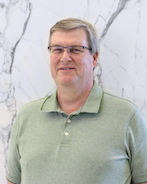 The Fenestration and Glazing Industry Alliance (FGIA) will host a webinar entitled "An Introduction to the Curtain Wall Manual (AAMA CWM-19)" on Tues., Oct. 20 at 11:30 a.m. Eastern. Presented by Rich Rinka, FGIA Technical Manager, Fenestration Standards and U.S. Industry Affairs, this webinar is complimentary and open to the public. Additionally, for FenestrationMasters® certified professionals, this webinar qualifies for one industry engagement credit.
"Curtain walls, based on skeleton frame construction and imaginative designs, provide large glazed areas that can dominate a façade," said Rinka. "When these are not properly designed or specified, there can be consequences in the construction that are unwanted."
During this webinar, Rinka will review the primary areas of content outlined in AAMA CWM-19, Curtain Wall Manual, an FGIA document published in June 2019. Through the lens of this document, Rinka will demonstrate how designers, specifiers, contractors and others can benefit from understanding its contents. The areas covered by the Curtain Wall Manual include:
* Curtain Wall System Types
* Design Considerations
* Architectural Detailing Guidelines
* Building Tolerances
* Guide Specifications
* Material Properties
* Testing
* Installation
Register now for this webinar.
About the Speaker
Rinka began his career with the FGIA in 2012. He oversees the development of technical standards and provides representation at other industry organizations' meetings to help keep members informed.
For more information about FGIA and its activities, visit https://fgiaonline.org/.
Your trusted industry resource, setting the standards for fenestration and glazing.
###
---
Filed under: Events, FGIA, Products
---
Story Resources
Portrait: Rich Rinka, FGIA Technical Manager, Fenestration Standards and U.S. Industry Affairs
Word document
Request high res photographs for publication