Association News: EPA Program Analyst Highlights U.S. ENERGY STAR® Version 7.0, Draft 2 Changes - at FGIA Hybrid Annual Conference
Posted on March 9th, 2022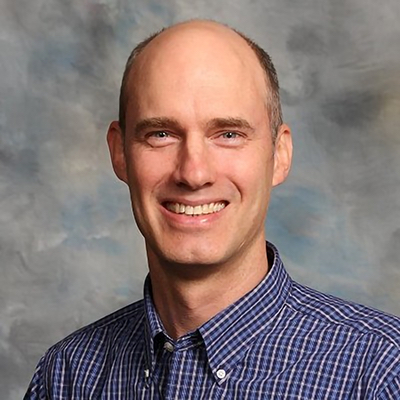 A representative from the U.S. Environmental Protection Agency's (EPA) Climate Protection Partnership Division in the ENERGY STAR® Residential Branch explained changes for the proposed ENERGY STAR Version 7.0 Residential Window, Door and Skylight Draft 2 Specification at the 2022 Fenestration and Glazing Industry Alliance (FGIA) Hybrid Annual Conference. Doug Anderson, a project manager and program analyst, manages the ENERGY STAR Residential Window, Door, and Skylight Program, the ENERGY STAR Most Efficient Program for residential windows and the "Seal and Insulate with ENERGY STAR" Program. He spoke to hundreds of FGIA members gathered in-person in Florida, March 2, and viewing the conference virtually across the U.S. and Canada.
Anderson summarized the latest ENERGY STAR Version 7.0 draft 2 changes, as compared to draft 1, which propose to:
1. Adjust trade-off values for the Northern Zone based on a new energy analysis
2. Revise sliding patio door criteria and full-lite swinging door criteria to "meet in the middle," in response to comments from stakeholders
3. Set the effective date for Version 7.0 criteria to begin 12 months after it is finalized
4. Adjust some Climate Zones to better align previously proposed county "islands" with surrounding areas of California, North Carolina and Virginia (12 counties).
"We are looking at double-pane and triple-pane performance," Anderson said, of windows. "Our draft 1 of Version 7.0 window specification proposal reduces U-factor and solar heat gain coefficient (SHGC) in the Southern U.S," Anderson said. In Version 7.0, Climate Zone maps are adjusted to reflect counties across the United States that moved into different International Energy Conservation Code (IECC) zones.
Anderson said some public comments on the first draft questioned the EnergyPlus energy modeling software used. "It took a while to hone the analysis and get it right," he said. Fortunately, he added, the Lawrence Berkeley National Laboratory (LBNL) offered to re-run the analysis so all could better understand the energy and cost distribution. "We actually saw much better results in the South." Draft 2 saw reduction of U-factor to improve insulation power and reduction in SHGC in Southern U.S. to reduce heat gain, Anderson said.
Anderson said many factors are at play right now that impact manufacturing, including inflation and supply chain issues, yet one thing remains constant. "Windows have a great payback," he said. "If someone puts new windows in and sells their house, they are going to get a lot of that money back."
Anderson noted that that the EPA asked for feedback on applying window criteria to full-lite sliding patio doors in the ENERGY STAR Discussion Guide. "We found patio doors with a large area lite with a frame are more like windows in design, match the look and feel with windows and use similar glass packages as windows," he said.
Anderson reported that public comments on draft 2 specifications are due March 28, with a final draft tentatively due in May or June of 2022. EPA "hopes to finalize a report in June or July, with an effective date one year later," said Anderson. "Companies are all over the spectrum. Some are ready to go. Others have many certified options that could get the Version 7.0 numbers. We feel one year is reasonable."
View the U.S. ENERGY STAR 7.0 Draft 2 specification as a PDF.
FGIA's Regulatory Steering Committee Rapid Response Team (RSC RRT) will file public comments on the U.S. ENERGY STAR 7.0 Draft 2 on behalf of the organization and its members.
For more information about FGIA and its activities, visit FGIAonline.org.
Your trusted industry resource, setting the standards for fenestration and glazing.
###
---
---
Story Resources
Portrait: Doug Anderson
Word document
Request high res photographs for publication