Association News: FGIA Announces Revamp of Fundamentals of Fenestration Education Program
Posted on September 19th, 2022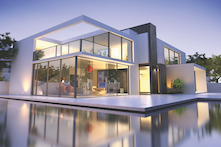 Schaumburg, Illinois – The Fenestration and Glazing Industry Alliance (FGIA) is pleased to announce the release of an updated and modernized version of the Association's popular Fundamentals of Fenestration education program. Fundamentals of Fenestration, originally released in 2016, is now available as a more dynamic and engaging online education offering.
"If you are looking for an introduction to the fenestration industry, you won't find more relevant content than the Fundamentals of Fenestration," said Aaron Blom, FGIA Technical Training Specialist. "This course would be especially helpful as part of a company's onboarding and training program for inside sales reps, customer service teams and anyone new to the industry that needs a basic understanding of fenestration products."
The goal of Fundamentals of Fenestration is to help participants construct a basic working knowledge of the fenestration industry. Those who complete this program will be able to identify fenestration products, recognize basic terminology, discuss material types used for manufacturing and installation and describe the basics of performance, testing and certification. Audiences for the program typically include engineers, consultants, testing companies, manufacturers and contractors.
A Comprehensive Overview of the Industry
"The revised course covers a broader scope of the industry, representing nearly the full breadth of products commonly used in the fenestration industry," said Blom. "It provides the fundamental building blocks of various market segments and teaches basic terminology so participants can understand how to discuss and describe products and components," Blom continued.
This two-hour introductory program provides basic terminology and information about windows, doors and skylights, covering both residential and commercial applications. The online course also qualifies for American Institute of Architects (AIA) and International Code Council (ICC) continuing education credits. An online purchase provides users with three months of unlimited access to the course.
Five 20-25-minute segments are included in the program following its introduction:
1. Windows and Doors
2. Aluminum Framing Systems and Skylights and Sloped Glazing Systems
3. Glass, Framing Materials and Hardware
4. Performance, Testing and Certification
5. Installation, Safety and Care and Maintenance
Modernized Content and Features
An important consideration for revamping Fundamentals of Fenestration was the desire to modernize its content. This new version features dynamic, more engaging information, promoting higher learning retention and participant engagement.
Featuring modern, high-quality images, this program utilizes animations and clear imagery to facilitate visual learning. "We made a shift from a lecture-style program to a more engaging approach," said Blom, describing the program as succinct and well-polished.
Self-Guided Learning on One's Own Pace
"While the two-hour program could be completed in a single day, the five modules allow participants to complete the course at their own pace," Blom said. "Users have three months of access so they can review it as needed over time."
Key takeaways are included at the end of each module for ease of comprehension and to help solidify content presented in the program. A post assessment is required, and a certificate of completion is provided once the minimum score of 80 percent is achieved.
"There is no universal training manual for this industry, but don't worry – FGIA is here to help," said Blom.
For more information about FGIA and its activities, visit FGIAonline.org.
Your trusted industry resource, setting the standards for fenestration and glazing.
###
---
Filed under: FGIA
---
Story Resources
Word document
Request high res photographs for publication