Association News: Cut-Resistant Apparel Discussed at FGIA Hybrid Fall Conference
Posted on September 28th, 2022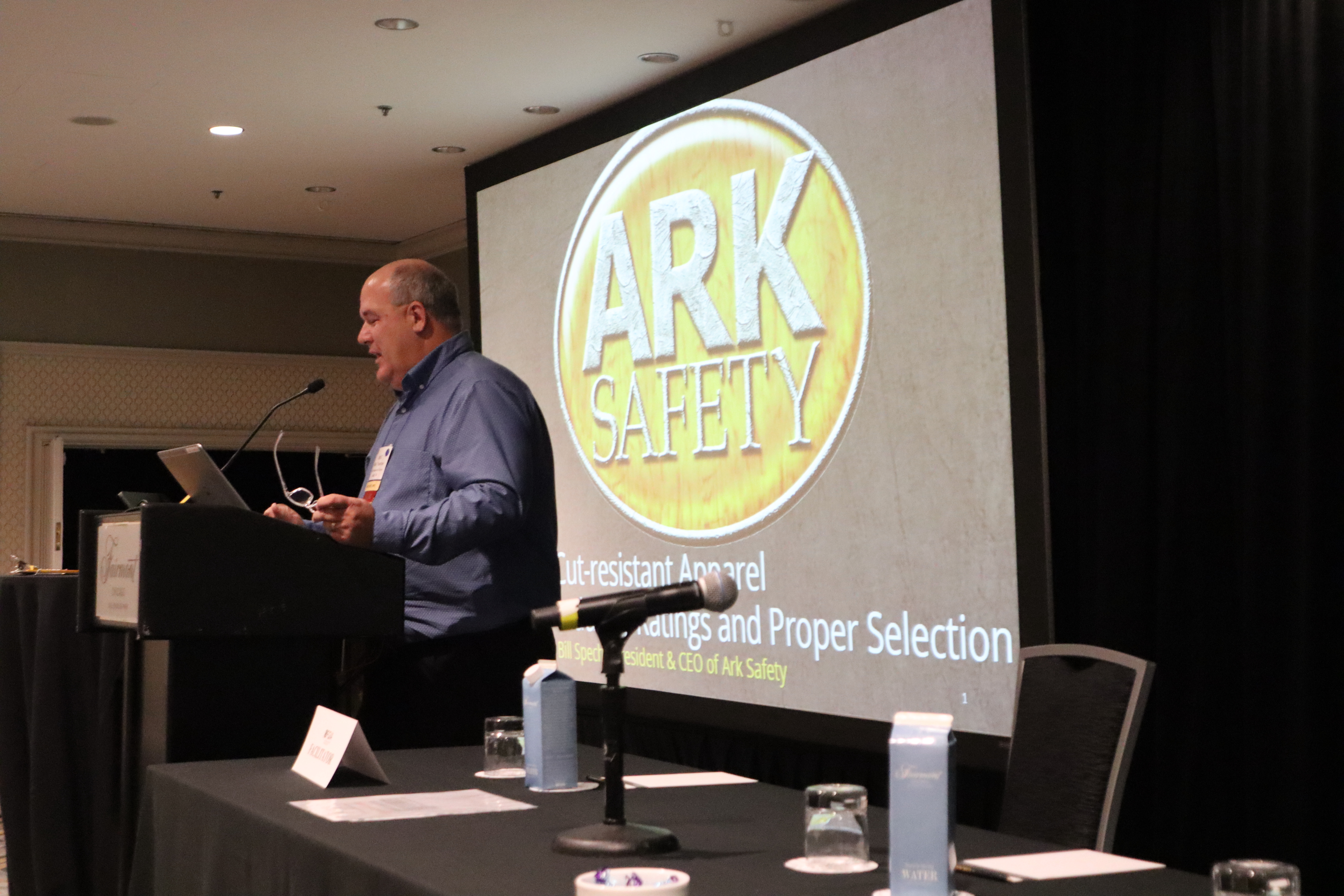 Schaumburg, Illinois – The Fenestration and Glazing Industry Alliance (FGIA) hosted a safety speaker with expertise in the manufacturing of cut-resistant apparel during the 2022 FGIA Hybrid Fall Conference. Bill Specht, president and CEO of Ark Safety, discussed the hazards of glass plant and manufacturing work and the technology involved in creating solutions like cut-resistant garments plus hand and arm protection during this session sponsored by the FGIA Fenestration Safety Committee.
According to Specht, the top five safety hazards in heavy manufacturing include falls – including trips and slips – machine guarding, powered industrial trucks, electrical hazards and lockouts. He emphasized that it is crucial to understand the hazards on the job in order to select the most applicable solutions.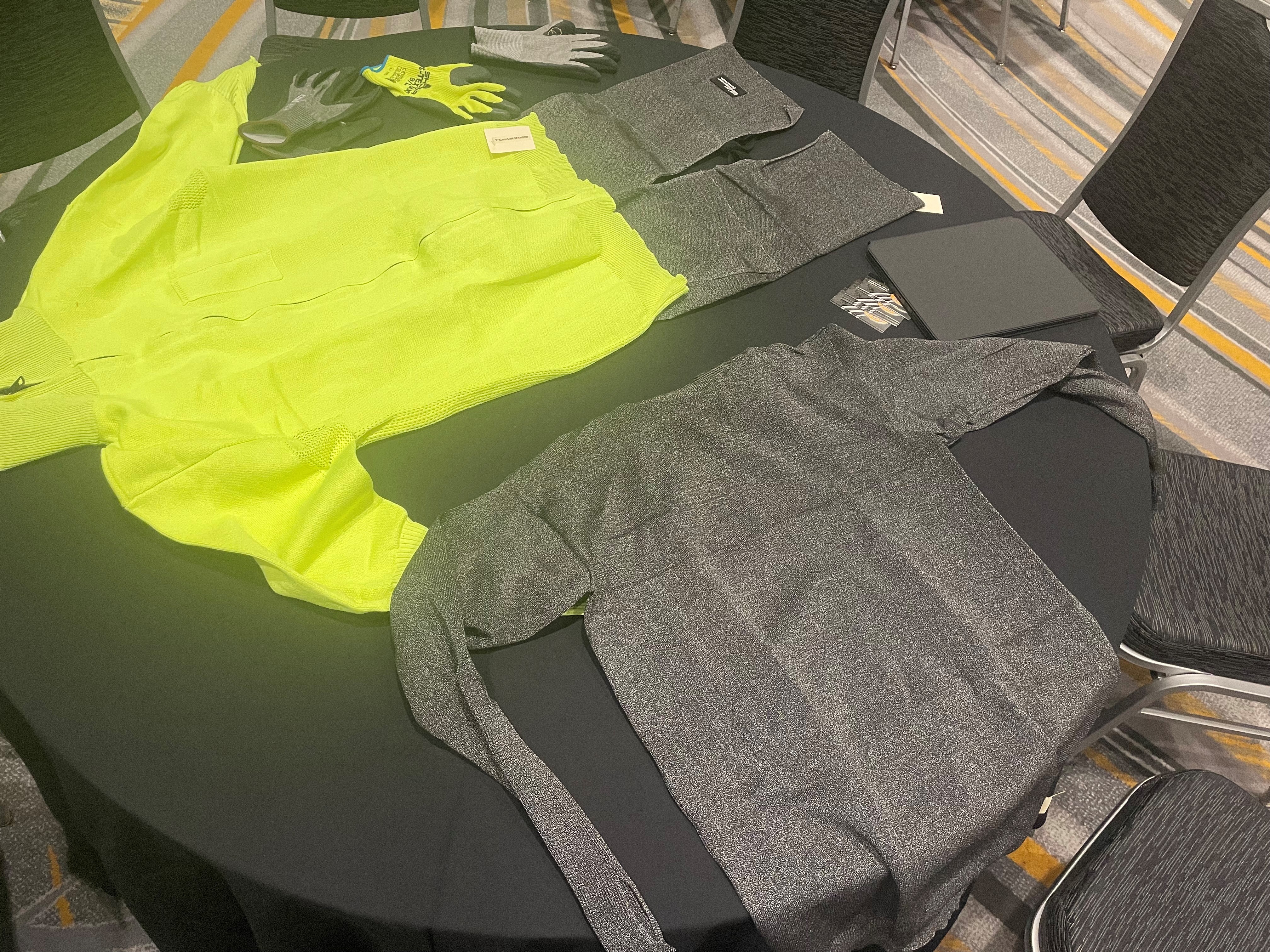 Specht also discussed the importance of changing employees' positions on the plant floor. "Rotations on different lines are important for ergonomic reasons," he said. "But there is a common theme: even as people rotate in positions, they are equally protected by personal protective equipment, or PPE." This includes the front, back ankles, arms and more. Specht advised that companies should train their employees to, when handling glass in proper PPE, pair up to pick up large pieces of glass. "It should not be done by one person."
There are five types of cuts from mechanical hazards: slashes, tears, abrasions, punctures and shearings – as in with scissors or shears. PPE is tested against these cuts through cut tests. The ASTM F2992 test method allows for only one type of machine to be used: the Tomodynamometer or TDM-100. Tests are done five cuts at a time with a new blade, at three different loads, for a total of 15 cuts using three new blades.
"Before Kevlar, it was common to see leather clothing protection," said Specht. "Today, a lot of PPE for glass safety is made from high-performance fiber and yarn."
Specht shared a chart showing the nine American National Standards Institute (ANSI) cut levels, ranging from light hazards to heavy ones. "Keep in mind, this is just a guide," Specht said. "This is not set to an OSHA [Occupational Safety and Health Administration] standard."
Materials in today's cut-resistant apparel include natural fibers, manufactured fibers and specialty manufactured fibers. A filament yarn like fiberglass can be twisted in order to be knitted, making it feel smoother and slicker. Most importantly, the blade is resisted by the material. "Strength of materials, weight or thickness and gauge of knit and presence of hard dulling materials can all influence the cut resistance level," noted Specht.
Some garments are treated with anti-microbial solution to help prevent the growth of bacteria. They are knitted with needles of various gauges, ranging from seven to 18. A garment's gauge level is determined by the number of needles per square inch.
"It takes about an hour to manufacture all the components that go into a new [cut-resistant] sweater," said Specht. "We normally knit the sleeves in on operation and the body in another." Companies can customize PPE by adding features like reflective tape or thumb loops. "You can have zippers, half-zippers or none. The neck will not curl or drop like with a normal shirt."
There is similar variety in protective gloves, which Specht ensured participants he would display during hands-on sessions later during the event. "Gloves come in many different forms and fashions," he said.
Primarily, the focus of this presentation is safety first, Specht reiterated.
"The most important takeaway from today's presentation is this: Make sure you always have scissors on site in each medical bag that can cut through these garments in an emergency situation, or even in the event of a medical emergency like a heart attack," he said.
For more information about FGIA and its activities, visit FGIAonline.org.
Your trusted industry resource, setting the standards for fenestration and glazing.
###
---
---
Story Resources
Photo: Bill Specht, president and CEO of Ark Safety
Photo: Cut-Resistant Apparel
Word document
Zipped folder with four images and a Word document
Request high res photographs for publication