Client News: Tubelite hires Tim Salach as vice president of finance
Posted on October 30th, 2015 by Heather West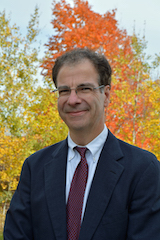 Tubelite Inc. has hired Tim Salach, CPA, as vice president of finance. He joins as part of Tubelite's management team and assumes responsibilities for the company's finance and accounting. Salach will replace Gary Potter, who retired in June following 26 years in this role at Tubelite.
"We are excited to have Tim join us to continue building upon our success in meeting the needs of Tubelite and our customers," said Amy Cole, president of Tubelite.
Salach most recently worked as the chief financial officer (CFO) at Adam Nutrition, Inc. in California, where he was instrumental in the company's positive, financial turn-around. Prior to this, he served as CFO at Brandimage-Desgrippes & LAGA in Cincinnati. While there, he participated as a critical member of its merger and acquisition team, which resulted in the company doubling in size.
Managing teams through times of growth and downturn for nearly 30 years, Salach's previous positions include CFO and vice president of Rapp Collins Worldwide's Chicago office, director of finance at Howard Publishing Group serving Indiana and the greater Chicago area, financial analyst with The Quaker Oats Company, and auditor with Price Waterhouse.
Salach earned his M.B.A. at the University of Chicago.  He also received a Bachelor of Science in business from Indiana University and is a Certified Public Accountant (CPA).
###
---
Filed under: Tubelite
---
Story Resources
Portrait: Tim Salach
Word document
Request high res photographs for publication