Client News: Learn with Linetec offers online AIA/CES course and architectural educational opportunities
Posted on January 6th, 2021 by Heather West

Supporting architects and design professionals, "Learn with Linetec" is a new, online, on-demand continuing education platform from Linetec, the nation's largest single-source solution for architectural aluminum finishing. The first available course is "Architectural Coatings: Weathering, performance and application of high-performance coatings." As an approved American Institute of Architects Continuing Education Series (AIA/CES) provider, those who successfully complete Linetec's one-hour, self-guided course can earn 1.0 Learning Unit for Health/Safety/Welfare (1.0 LU HSW).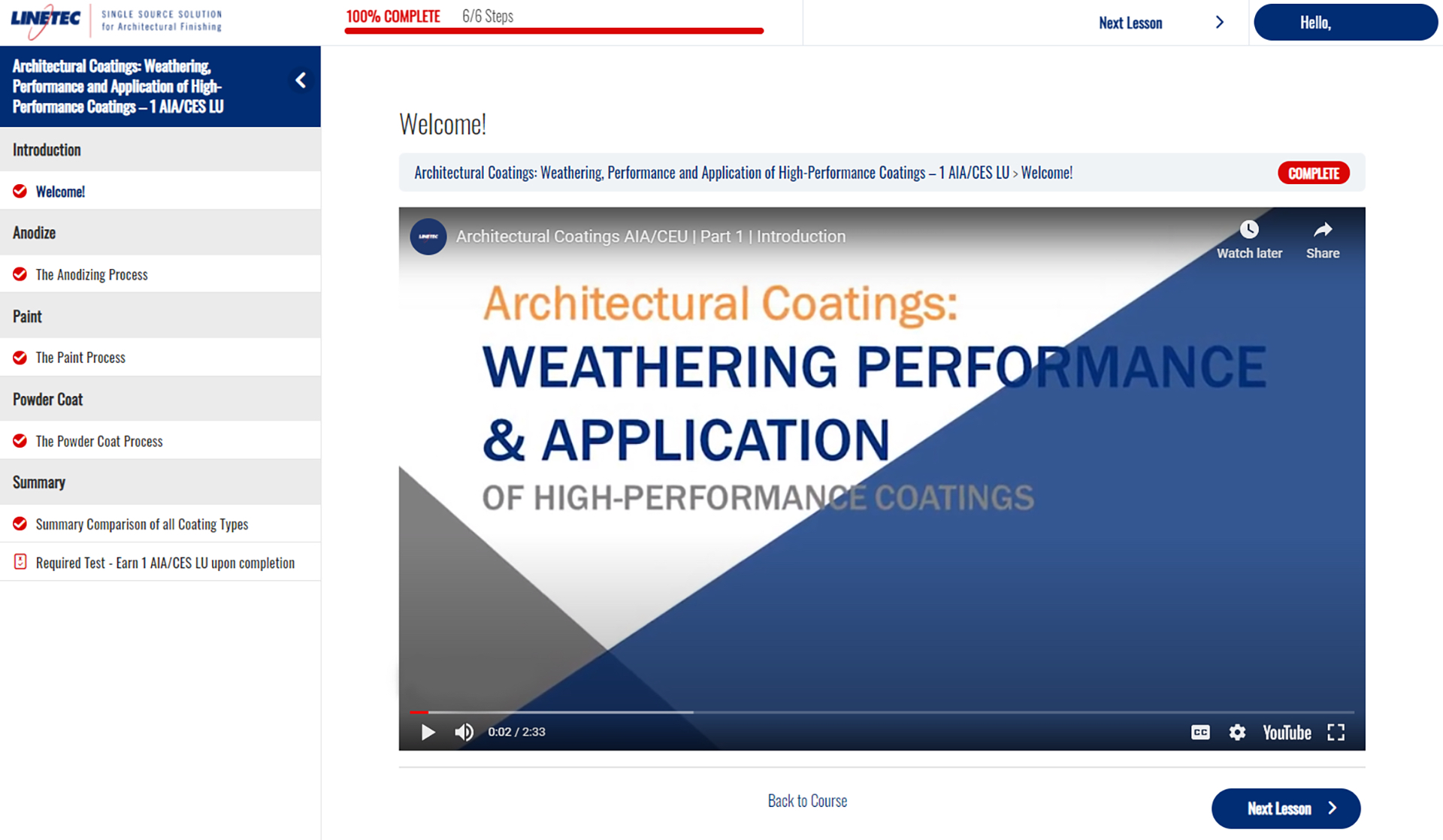 The "Architectural Coatings" course provides architects, architectural specifiers and others with the knowledge necessary to understand.
• The anodizing process, specifications and performance
• The paint process, specifications and performance
• The powder coat process
The course concludes with a comparison of all coating types.
To take the course, visit Learn with Linetec and complete the simple registration form. A profile will be automatically generated for registered users to immediately begin learning. The video format allows users to pause and progress through sequential lessons and then take a brief quiz after completing the coursework. Upon passing, users will automatically have the opportunity to download a completion certificate. If AIA/CES credit is requested, Linetec will process the submission.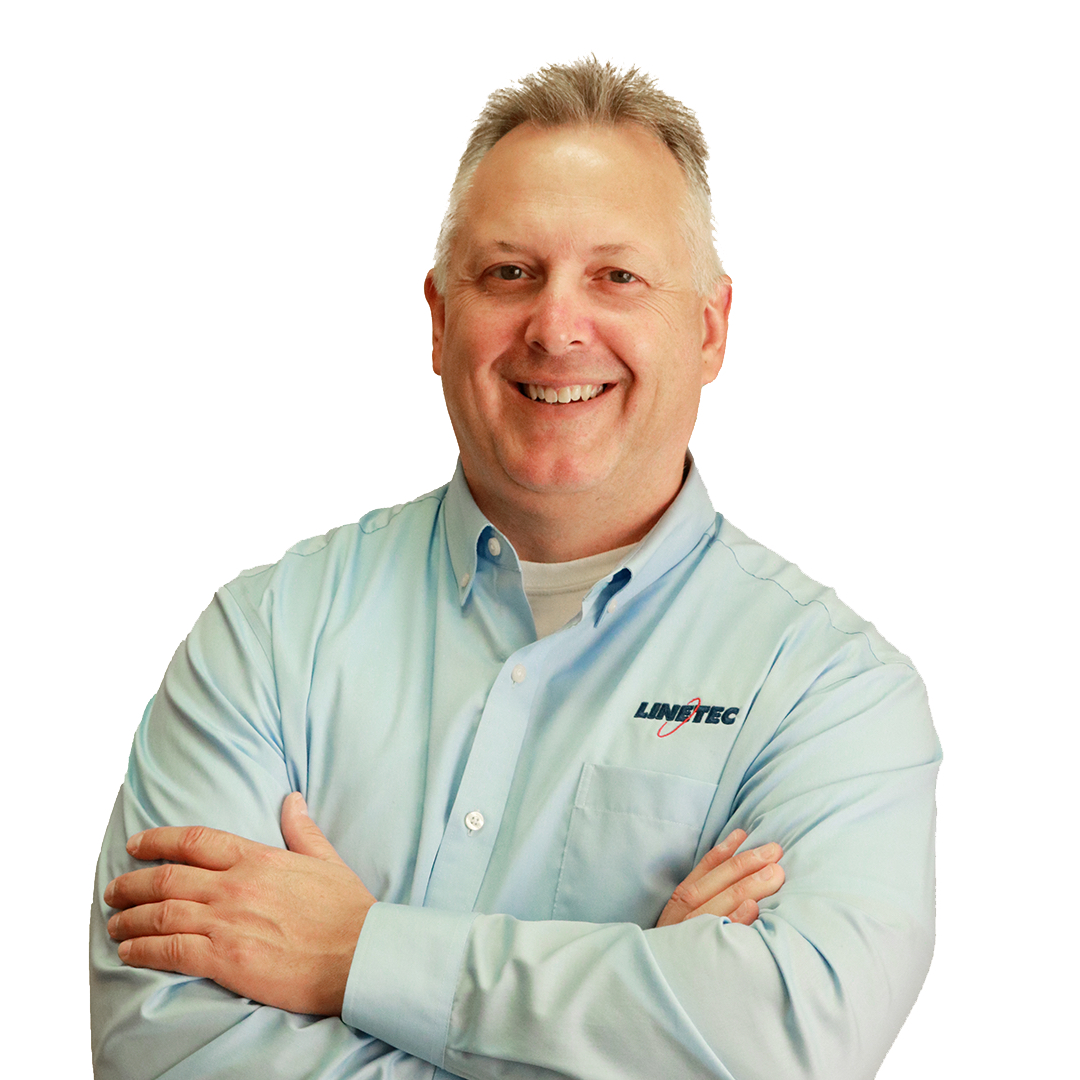 Linetec's course presenter and North Central sales manager, Tony Pupp, has more than 25 years of experience in high-performance paint and anodize finishing. He frequently presents Linetec's AIA/CES programs at chapter events for the AIA, the Association of Licensed Architects (ALA), the Construction Specifications Institute (CSI) and the U.S. Green Building Council (USGBC).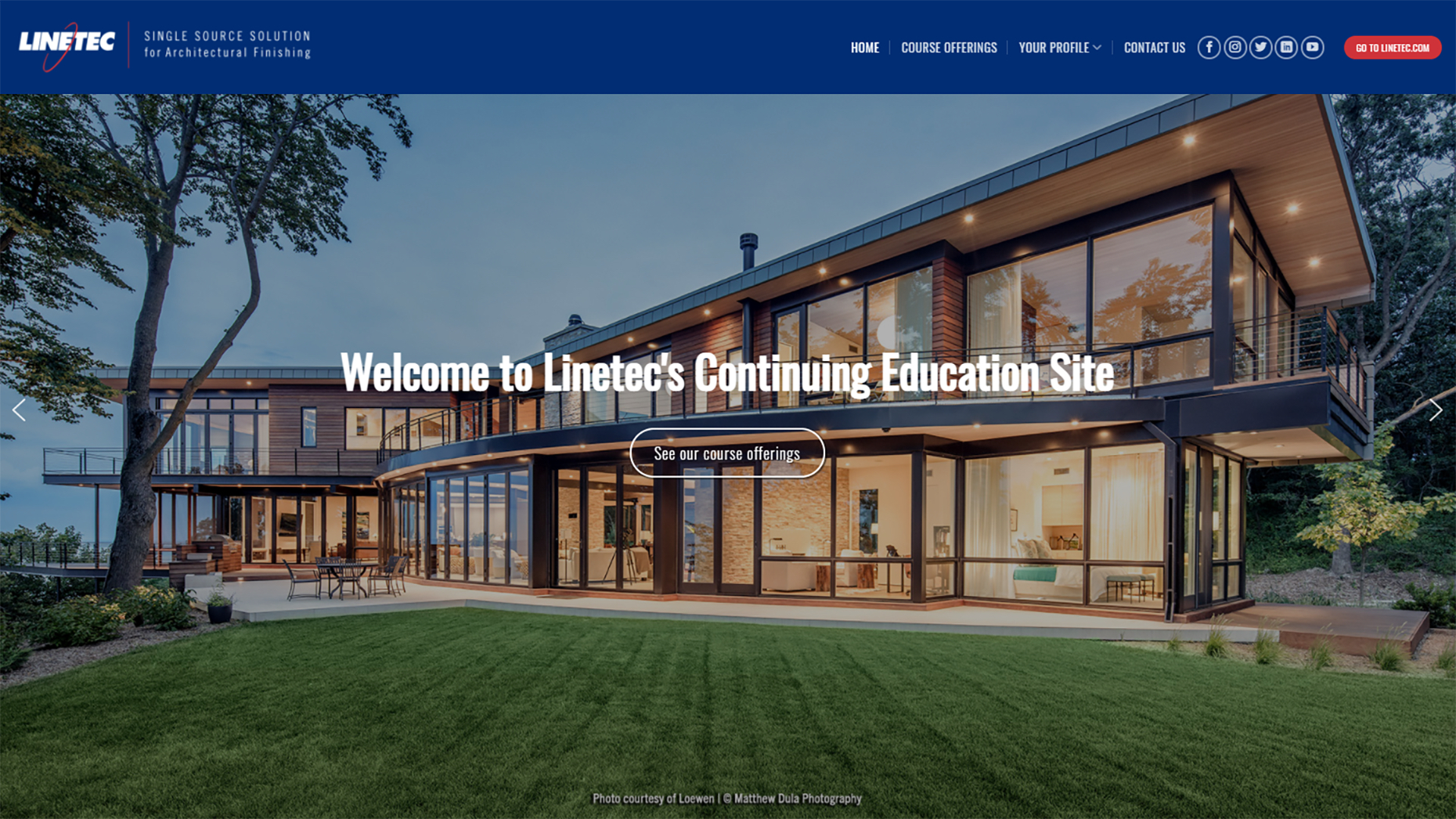 As schedules and safety protocols permit, "Architectural Coatings" is available as an in-person presentation. In addition, Linetec also offers "Architectural Anodize Coatings: Strengths, characteristics and performance" (1.0 LU HSW). Watch for future online courses and educational content to be added at Learn with Linetec.
Learn more about Linetec's architectural finishes and services, by visiting https://linetec.com.
About Linetec
Located in Wisconsin, Linetec serves customers across the country, finishing such products as aluminum windows, wall systems, doors, hardware and other architectural metal components, as well as automotive, marine and manufactured consumer goods. The company is a subsidiary of Apogee Enterprises, Inc. (NASDAQ: APOG).
Linetec is a member of the Aluminum Anodizers Council (AAC), the American Institute of Architects (AIA), the Fenestration & Glazing Industry Alliance (FGIA), the National Glass Association (NGA) and the U.S. Green Building Council (USGBC).
###
---
---
Story Resources
Logo: Learn with Linetec
Portrait: Tony Pupp
Image: Course screenshot
Word document
Request high res photographs for publication