Client News: Ace Hotel New Orleans restores historic Art Deco exterior and updates performance with Winco Windows finished by Linetec
Posted on September 23rd, 2016 by Heather West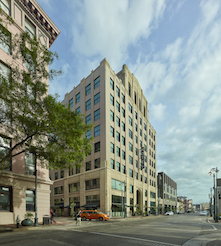 Opened in March 2016, Ace Hotel New Orleans has transformed the 1928 Art Deco, nine-story Barnett's Furniture building into a 234-room boutique hotel with dining, retail, event and meeting spaces plus a rooftop pool. The 184,000-square-foot, mixed-use hotel and retail center is situated in the middle of New Orleans' Warehouse District at the corner of Carondelet and Lafayette Streets.
Part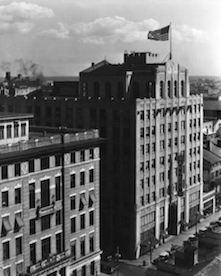 of the city's South Market District development, the property combines two historic buildings with a new, four-story structure. Eskew+Dumez+Ripple led the project's unified design. Roman and Williams carried through the Art Deco and Dadaist-inspired aesthetic to the interiors. Guided by the construction manager joint venture of Broadmoor LLC and Palmisano Contractors, DeGeorge Glass Company installed Winco Windows throughout the property.
Develo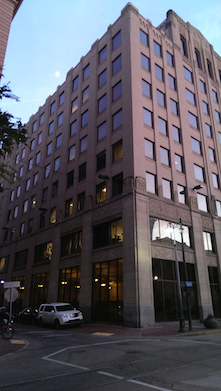 ped by The Domain Companies, the project's financing included federal and state historic tax credits. To restore the historic portion's exterior, a total window replacement was required.
Originally designed by Weiss, Dreyfous and Seiferth Architects, the property was first known as the Maison Blanche Building. Unfortunately, its 1920s wood-framed hung windows were replaced in the 1980s with fixed windows that did not reflect the building's historic character. Eskew+Dumez+Ripple located several sources to help determine the former windows' proportions and styling.
Replicating the original windows' appearance with modern, hurricane code performance, Winco Windows manufactured the replacement units using aluminum framing with a thermal break and historically appropriate grid profiles. Linetec finished the windows' aluminum framing and grid in a traditional black color.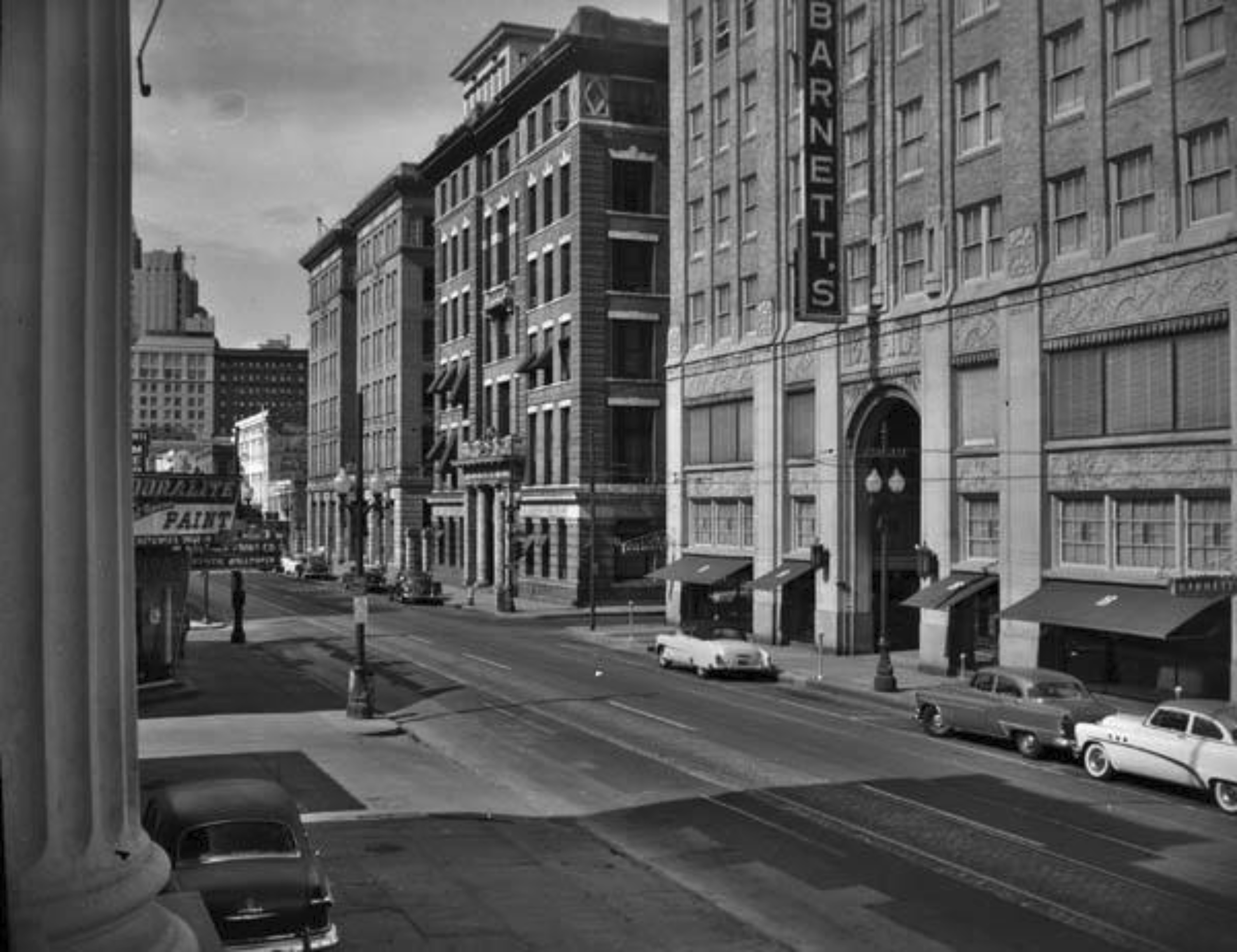 To ensure the Ace Hotel New Orleans maintains its intended historic look for many years to come, Linetec applied a 70 percent polyvinylidene fluoride (PVDF) resin-based coating to Winco Series 4410S and 3250 windows. "These architectural coatings exhibit outstanding resistance to humidity, color change, chalk, gloss loss and chemicals. They will ensure a long-lasting, durable finish. No other coating system can withstand the rigors of nature and time like these," said Linetec's senior marketing specialist, Tammy Schroeder, LEED® Green Associate.
The 70 percent PVDF coatings meet the industry's stringent requirements set by the American Architectural Manufacturers Association – AAMA 2605. Further demonstrating its industry leadership, Linetec is a recognized, environmentally responsible finisher. It captures the liquid paints' volatile organic compounds (VOCs) content using a 100 percent air capture system and safely destroys the VOCs with a regenerative thermal oxidizer, so there is no adverse environmental impact. Linetec then re-uses its heat energy byproduct to improve process energy efficiency. This process of re-use is completed before the material exits the paint line.
Beyond the behind-the-scenes environmental advantages that Linetec provides customers and their projects, Winco's windows protect against extreme temperatures to help keep guests comfortable in the hot Louisiana climate. Thermal performance also contributes to energy efficiency and helps reduce associated heating and cooling costs.
In addition to thermal performance, the windows needed to meet the area's hurricane codes. To help the existing structure handle the fastener loads of these heavy-duty units, additional metal framing was required to reinforce the jambs without affecting the overall window sightline.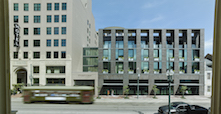 "The advanced research, partnership, design and testing allowed for a final installation that was able to restore the building to its original glory and design, while meeting the current stringent, high-performance window and hurricane codes," said Winco's technical sales and business development manager, Kurtis Suellentrop, EIT.
Ace Hotel's welcome message expresses a similar sentiment, "Work can be a beautiful thing when done beautifully, and it's a lot more fun done together than apart."
Arriving in person at the New Orleans location, guests and their pets are greeted in a lobby that feels more like a living room filled with curios, mementos and a well-stocked bar. They are offered a choice of restaurants with menus by James Beard Award-winning chefs, near-nightly entertainment, and a gallery of original artwork by local artists and friends of the hotel.
Ace Hotel New Orleans joins the growing Ace Hotel network of modern eye-catching designs with a vintage feel. Its locations in New York, Los Angeles, Pittsburgh and Seattle, as well as in Portland, Oregon, and Palm Springs, California, are all conversions of existing historic buildings. The company also has locations in London and Panama City.
Ace Hotel describes itself as:
"...a collection of individuals — multiple and inclusive, held together by an affinity for the soulful. We are not here to reinvent the hotel, but to readdress its conventions to keep them fresh, energized, human. We accept the hotel as a potential for real, fluid community. We believe that hospitality is compassion, that it is not servility but genuine concern for others' well-being and the ability to live with empathy."
These inspiring words strike a chord resonating with the people and places they represent. They convey an organization with deep consideration for each element – and every window – that creates its guests' experiences.
**
Ace Hotel New Orleans; 600 Carondelet, New Orleans, Louisiana 70130; https://www.acehotel.com/neworleans
• Developer: The Domain Companies; New Orleans; http://thedomaincos.com
• Architect: Eskew+Dumez+Ripple; New Orleans; http://www.eskewdumezripple.com
• Construction manager at risk – joint venture: Broadmoor LLC; Metairie, Louisiana; http://broadmoorllc.com
and Palmisano Contractors; New Orleans; http://palmisanogroup.com
• Window system – manufacturer: Winco Windows; St. Louis; http://www.wincowindow.com
• Window system – installer: DeGeorge Glass Company, Inc.; Metairie, Louisiana; http://www.degeorgeglassco.com
• Window system – glass fabricator: Insulite Glass Co., Inc.; Olathe, Kansas; http://www.insuliteglass.com; using PPG SOLARBAN® 70XL insulated, laminated hurricane glass
• Window system – finisher: Linetec; Wausau, Wisconsin; http://www.linetec.com
• Historic and before photos courtesy of Winco Windows
• Current/after photos by: Timothy Hursley Photography, courtesy of Winco Windows
Located in Wisconsin, Linetec serves customers across the country, finishing such products as aluminum windows, wall systems, doors, hardware and other architectural metal components, as well as automotive, marine and manufactured consumer goods. The company is a subsidiary of Apogee Enterprises, Inc. (NASDAQ: APOG). Linetec is a member of the American Institute of Architects (AIA), the Association of Licensed Architects (ALA), the International Interior Design Association (IIDA), the American Architectural Manufacturers Association (AAMA) and the U.S. Green Building Council (USGBC).
###
---
Filed under: FGIA, Linetec, Projects
---
Story Resources
Word document
Request high res photographs for publication