Association News: AAMA Fall Conference registration now open, keynote speaker Meagan Johnson to examine generational differences
Posted on September 5th, 2018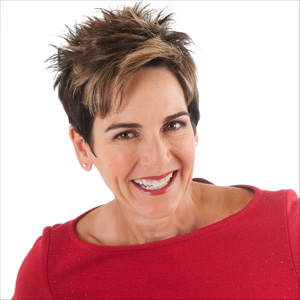 Registration for the American Architectural Manufacturers Association (AAMA) 2018 Fall Conference is now open, with early bird pricing continuing through Sept. 21. The keynote speaker for the event, generational humorist Meagan Johnson, will ask those attending to think differently and act decisively when working with multiple generations in the workplace. Register now for this industry event.
"All generations have been influenced by the major historical events, social trends and cultural phenomena of their time," said Johnson. "Consequently, each generation has come away with different values, standards of quality and attitudes toward other generations they encounter."
These differences can cause strife both personally and professionally, or they can be a source of incredible energy and creativity. It is important to understand these differences and to have some specific strategies for dealing with them, according to Johnson.
Since 1997, Johnson has entertained and educated thousands of audience members. Johnson and her Baby Boomer father, Larry Johnson, are the authors of Generations, Inc - From Boomers to Linksters, Managing the Friction Between Generations at Work.
Other speakers at the conference will cover topics like utilizing Life Cycle Assessments (LCAs) and Environmental Product Declarations (EPDs) to drive sustainability. A workshop on safety will be held, as well as a member-sponsored workshop by Shintech. The annual supplier product display also will take place, giving Category 1 supplier members an opportunity to display new products and services.
"This event will not only address a range of important industry topics, but it will also give those attending a chance to take advantage of more task group work sessions than ever before, allowing for the hands-on project development our participants have been asking for," said Florence Nicolici, AAMA's meetings manager.
View the preliminary schedule (PDF) or register by visiting the AAMA event page for the conference.
About the Speaker
Johnson graduated from Arizona State University Business School with a Bachelor of Science in marketing. After working several years in a sales environment, she became discouraged to hear all the negative comments about Generation X, the 50 million people born between 1965 and 1980. As a Gen Xer herself, she felt these comments were unfounded. Johnson began to research everything from small to large corporations to find successful ways to work with other generations. She has written a variety of articles about the multiple generations and has been interviewed for many publications and audio programs. She has been quoted in The Chicago Tribune, CNNMoney.com, US News & World Report and other publications.
More information about AAMA and its activities can be found on the AAMA website, aamanet.org.
AAMA is the source of performance standards, product certification, and educational programs for the fenestration industry.SM
###
---
---
Story Resources
Word document
Portrait: Meagan Johnson, keynote
Request high res photographs for publication