Association News: FGIA releases new complimentary skylight selection, daylighting design document
Posted on January 14th, 2021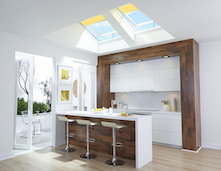 Schaumburg, Illinois - The Fenestration and Glazing Industry Alliance (FGIA) has released a new skylight document. AAMA SKY-3-20, Skylight Selection and Daylighting Design Guide including Unit Skylights, Tubular Daylight Devices (TDD) and Sloped Glazing, was developed in 2020. This comprehensive, 51-page document is now available as a complimentary download available to the public. Request a free download now.
"This document is intended to assist the user in understanding the nature of fenestration products and systems which provide features and performance characteristics necessary for effective use on sloped or 'horizontal' building envelope surfaces," said John Westerfield (CrystaLite), chair of the FGIA Skylight Sloped Glazing Marketing Committee.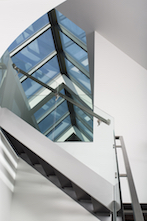 AAMA SKY-3 is part of a suite of documents generated to educate interested parties in the proper design, selection, specification and use of skylights. Other skylight documents from FGIA include:
• AAMA PSSG, Selection and Application Guide for Plastic Glazed Skylights and Sloped Glazing
• AAMA 1607, Voluntary Installation Guidelines for Unit Skylights
• TIR-A7, Sloped Glazing Guidelines
• AAMA SSGPG-1, Structural Silicone Glazing (SSG) Design Guidelines
• AAMA GDSG-1, Glass Design for Sloped Glazing and Skylights
Complimentary copies of AAMA SKY-3-20 can be requested online.
More information about FGIA and its activities can be found at https://fgiaonline.org.
Your trusted industry resource, setting the standards for fenestration and glazing.
###
---
---
Story Resources
Word document
Request high res photographs for publication