Client News: Lance Premeau promoted to general manager of Kolbe Gallery Twin Cities
Posted on February 9th, 2020 by Heather West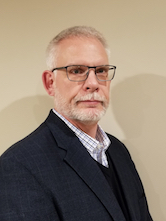 Kolbe & Kolbe Millwork Co., Inc. announced the promotion of Lance Premeau to general manager of the Kolbe Gallery Twin Cities and added him as the newest member of the company's leadership team. In his new role, Premeau will oversee the window and door professionals and the retail operation located in Edina, Minnesota.
Opened in 2012, the Kolbe Gallery Twin Cities is the local dealer of Kolbe® Windows & Doors. The showroom features the vast selection of Kolbe windows and doors including Forgent® Series, made of Glastra®, a proprietary material; its contemporary offering, VistaLuxe® Collection; and its traditional lines, Ultra and Heritage Series. Through a qualified staff of sales and service professionals, the team provides technical support, as well as full-service capabilities on new and previously installed Kolbe windows and doors to architects, builders, contractors, other construction professionals and homeowners.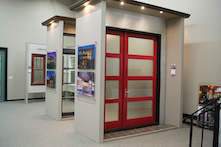 During Premeau's 27 years of millwork industry experience, he has served the last two years in business development. Prior to this, he worked in several management roles for the company including market intelligence manager, market and product manager, market analyst, and manufacturing plant manager.
"Lance has a breadth and depth of industry and manufacturing experience that few can match with an in-depth knowledge of the needs of the industry professional," said Jeff De Lonay, Kolbe's president.
Premeau added, "I am proud to be involved with, and now lead, an organization where Kolbe's innovative and expansive product offering, and the Kolbe Gallery Twin Cites' recognized superior customer service resonates throughout this community."
Demonstrating this community involvement, Premeau represents Kolbe as an active member of the American Institute of Architects (AIA) Minnesota, the National Association of Home Builders (NAHB) Minnesota chapter, Housing First Minnesota, the Minnesota Chapter of the National Association of the Remodeling Industry (NARI MN), and the Minneapolis-St. Paul Chapter of the Construction Specification Institute (CSI MSP). Furthermore, Premeau has achieved professional credentials as a U.S. Green Building Council (USGBC) LEED® Green Associate and a CSI Construction Document Technology (CDT).
In his spare time, Premeau enjoys camping, fishing and hunting. He and his wife reside in Woodbury, Minnesota. Their daughter is a recent college graduate and their son currently is serving in the military.
What began in 1946 as a two-brother team has grown into an internationally respected manufacturing company. Kolbe & Kolbe Millwork Co., Inc. is one of the nation's leading manufacturers of windows and doors for residential and commercial markets. After more than 70 years, Kolbe products are best known for superior quality, custom craftsmanship, attention to detail, as well as innovative and unique designs.
###
---
Filed under: Kolbe Windows & Doors, People
---
Story Resources
Portrait: Lance Premeau, general manager, Kolbe Gallery Twin Cities
Photo: Kolbe Gallery Twin Cities
Request high res photographs for publication