Association News: Nov. 17 FGIA webinar to give Introduction to IGMA Technical Binder
Posted on October 28th, 2020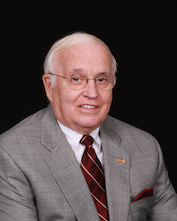 Schaumburg, Illinois - The Fenestration and Glazing Industry Alliance (FGIA) will host a webinar entitled "An Introduction to the IGMA Technical Binder" on Tues., Nov.17 at 11:30 a.m. Eastern. Presented by Bill Lingnell, FGIA Technical Consultant, this webinar will introduce attendees to the Insulating Glass Manufacturers Alliance (IGMA) Technical Binder, which includes information required to successfully fabricate a quality insulating glass (IG) unit. The binder contains all active IGMA Technical Bulletins, Technical Reports and Technical Manuals.
The IGMA Technical Binder is segregated by category: Design and Development, Voluntary Test Methods for Components, Post Fabrication and Installation, and other subject matters including TR-4000, IGMA 25-Year Field Correlation Study Report.
"The webinar will provide an overview of all technical documents from IGMA in a concise way that empowers attendees with the understanding of where to go for the information they need," said Lingnell. "Additionally, attendees will learn to troubleshoot common IG issues."
Register now for this webinar.
About the Speaker
Bill Lingnell has been involved in engineering, technical management and construction of major building projects throughout the U.S., Canada and other countries. He has consulted as a technical authority and specialist for general contractors, manufacturers, fabricators, owners, developers, architects and individuals relating to the many facets of glass and wall systems used on architectural construction projects.
As a consultant, he has also served engineers, testing agencies, insurance companies, building managers, window producers, curtain wall consultants and the legal profession on many projects and assignments requiring specialization in glass and wall system technology. Lingnell has more than 55 years of experience in the technical field of glass and architectural products and is considered one of the world's foremost experts in the field.
For more information about FGIA and its activities, visit https://fgiaonline.org/.
Your trusted industry resource, setting the standards for fenestration and glazing.
###
---
---
Story Resources
Word document
Request high res photographs for publication