Client News: Wausau hires Derik Mitchell as architectural sales representative serving Kentucky, Tennessee, Alabama, Mississippi, Louisiana and Arkansas
Posted on December 15th, 2017 by Heather West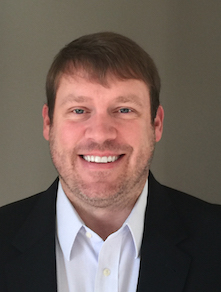 Derik Mitchell joins Wausau Window and Wall Systems as an architectural sales representative on commercial building projects in Kentucky, Tennessee, Alabama, Mississippi, Louisiana and Arkansas. Based in Nashville, he will work locally with owners, architects and design professionals, contractors and construction teams to assist with product selection for high-performance window and curtainwall systems.
 
With 14 years of sales experience in the region, he most recently worked in business development for Janitize America's commercial building services. Previously, he was employed with Tennant Company as an industrial account manager for capital equipment sales. Among other prior positions, he also has served as a territory sales manager for the chemical company BASF Corporation, and for commercial roofing and building envelope specialists at The Garland Company, Inc.
 
A long-time resident of Tennessee, Mitchell earned an M.B.A. from Bethel University in McKenzie and a Bachelor of Science in business administration from Lambuth University in Jackson. He will continue his professional development and to represent Wausau at events for the American Institute of Architects (AIA), Construction Specifications Institute (CSI), U.S. Green Building Council (USGBC) and other industry associations.
 
To learn more about Wausau Window and Wall Systems' engineering services and high-performance products, please visit www.wausauwindow.com. For information on career opportunities at Wausau, please click on "Careers" at the top of the home page.
Nationally recognized for its innovative expertise, Wausau Window and Wall Systems is an industry leader in engineering window and curtainwall systems for commercial and institutional construction applications. For 60 years, Wausau has worked closely with architects, building owners and contractors to realize their vision for aesthetic beauty, sustainability and lasting value, while striving to maintain the highest level of customer service, communication and overall satisfaction. Wausau is a part of Apogee Enterprises, Inc., a publicly held, U.S. corporation.

Wausau and its staff are members of the American Architectural Manufacturers Association (AAMA), the American Institute of Architects (AIA), the APPA – Leadership in Educational Facilities, the Construction Specifications Institute (CSI), Glass Association of North America (GANA), the National Fenestration Ratings Council (NFRC) and the U.S. Green Building Council (USGBC).
---
Filed under: People, Wausau Window and Wall Systems
---
Story Resources
Word document