Association News: FGIA Members, World Vision Donate Backpacks, School Supplies to 200+ Chicago Area Children
Posted on September 27th, 2022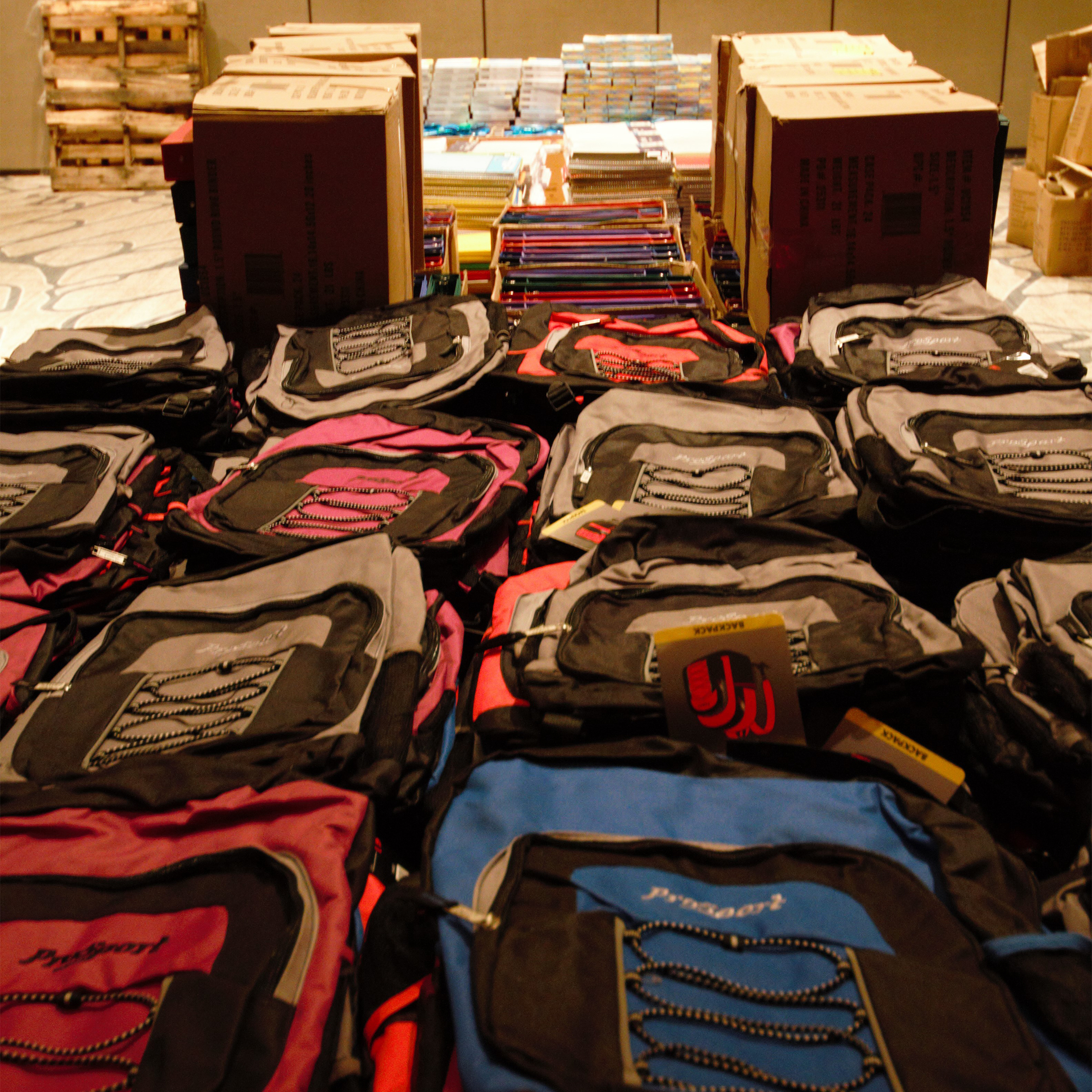 Schaumburg, Illinois – The Fenestration and Glazing Industry Alliance (FGIA) partnered with World Vision, a humanitarian organization helping children, families and their communities overcome poverty and injustice, during the 2022 FGIA Hybrid Fall Conference, Sept. 25-28. Together, the two organizations assembled and donated more than 200 backpacks filled with school supplies for students at Parker Community Academy in Chicago, the host city for the conference.
"Since 1981, World Vision has worked to create environments in which all children are healthy, educated, cared for, protected, thriving and participating in their communities throughout the U.S.," said Jack Laverty, World Vision director of corporate engagement. "Ensuring that students have the proper school tools to succeed in the classroom is paramount, especially to those students in urban environments such as Chicago. These backpacks will help our students feel confident and prepared for school every day."
Per Laverty, those at Parker Community Academy know firsthand the impact these kits have on the lives of the students who need them and receive them. The school is one of 250 active partners supported through the World Vision Storehouse of Chicago and many of the students there have benefited from kits provided through efforts like the one by FGIA. Because the school year is already underway, these backpacks will be distributed throughout the remainder of the school year to multiple schools, including Parker, supported by World Vision's Chicago Storehouse to help fill in the ongoing needs.
"It's not uncommon for a student to go through more than one backpack or use up the supplies provided in them as the year progresses," said Laverty. "We also see students transition from one school or community to another, and supplies are needed in the move."
For more information about FGIA and its activities, visit FGIAonline.org.
Your trusted industry resource, setting the standards for fenestration and glazing.
###
---
---
Story Resources
Photo: Association News: FGIA Members, World Vision Donate Backpacks, School Supplies
Word document
Request high res photographs for publication