Association News: FGIA updates Selection and Application Guide for Plastic Glazed Skylights and Sloped Glazing
Posted on August 31st, 2020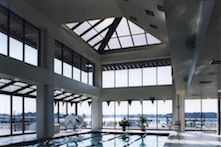 Schaumburg, Illinois - The Fenestration and Glazing Industry Alliance (FGIA) has updated a document intended to help one understand the value and effective application of plastic glazed skylights and sloped glazing in a building design as well as the features and benefits of different plastic glazing materials. This is the second update to AAMA PSSG-20, Selection and Application Guide for Plastic Glazed Skylights and Sloped Glazing, originally published in 2016.
"PSSG provides the architect, engineer, contractor and property owner the with guidance to best leverage plastic glazed skylights and sloped glazing advantages by giving sound technical information on the various aspects and considerations that need to be taken into account when incorporating them into a building design," wrote Neall Digert (Solatube) and John Westerfield (CrystaLite), two leaders within the Plastic Glazed Skylights and Sloped Glazing Review Task Group, in a joint statement about the document. "Plastic glazed skylights and sloped glazing can be used to provide significant energy savings and enhance the aesthetic appearance of a building as well as the appeal of its interior spaces, flooding them with the warmth and illumination of natural daylight."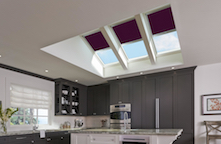 This document is part of a suite of documents generated to educate interested parties in the proper design, selection, specification and use of skylights. The reader is encouraged to explore all the skylight publications for a complete understanding of the properties associated with skylights. The following list is a list of all current AAMA skylight documents:
* AAMA SDGS-1-89, Structural Design Guidelines for Aluminum Framed Skylights
* AAMA 1607-14, Voluntary Installation Guidelines for Unit Skylights
* TIR A7-11, Sloped Glazing Guidelines
* AAMA SSGPG-1-17, Structural Silicone Glazing (SSG) Design Guidelines
* AAMA GDSG-1-87, Glass Design for Sloped Glazing and Skylights
AAMA PSSG-20, as well as other AAMA documents available from FGIA, may be purchased from the online store at the discounted member rate of $20 or the non-member price of $60.
More information about FGIA and its activities can be found at fgiaonline.org.
Your trusted industry resource, setting the standards for fenestration and glazing.
###
---
---
Story Resources
Word document
Request high res photographs for publication