Client News: Wausau supports continuous growth with remote engineering office
Posted on January 31st, 2018 by Heather West
Expanding its engineering capacity and capabilities, Wausau Window and Wall Systems opened a remote office in Oct. 2016 to support its continuous growth. Currently, six of Wausau's engineering associates have their primary workspace in Minneapolis. This team includes two structural engineers and three design engineers, plus engineering manager Susana Rivera. She hopes to add at least four more associates to the team.
 
"Wausau has grown over 32 percent in the last three years," says Sun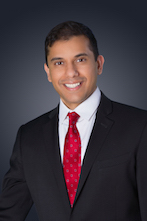 dar Ananthasivan, vice president of engineering. "To support this growth, we need engineering talent. If that talent isn't available locally, we need to be more flexible in how we attract and retain it."
 
"People often hear me say, 'Innovate or die.' The market makes up the rules," says Ananthasivan. "For Wausau, this means an evolution in its culture and enhancement of its processes. In today's world, it's about getting the job done on time and with quality. It doesn't much matter where an engineer resides. A good candidate doesn't always have to be physically located in a specific central office." The question to ask in today's world is "Are the right people working with the right processes and tools to deliver the right products and services?"

In Minneapolis, Wausau's expanded engineering department's initial goals are: to function as if based in Wausau, Wisconsin; and to meet the same delivery and quality expectations. Ananthasivan explains, "On time delivery continues to increase, but still has room for improvement. The quality of the engineering department's output also has been enhanced with increased cross-functional engagement with supply chain and operations partners."

Ananthasivan and Rivera credit new communication technologies as key to reaching these goals, as well as in recruiting fresh talent, strengthening relationships within the expanded team and adopting a more flexible culture.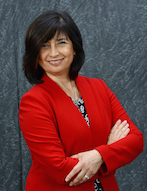 "Going paperless was a huge step," says Rivera. "Working remotely offers associates a flexible work schedule improving productivity and employee morale, with an environmentally friendly and efficient approach."

She elaborates, "In less than six months from introducing such tools as instant messaging through Jabber and screen sharing on WebEx, we are now optimizing their use. We can see who is available for a quick discussion, including group or private discussions between colleagues to solve technical problems in real time. There is hardly any difference between coworkers who share a cubical wall and those who are in separate cities."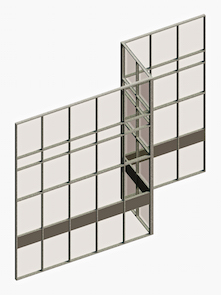 Ensuring continued progress, Ananthasivan closely monitors and shares Key Performance Indicators (KPIs) with the engineering team. Beyond the engineering team, the department's KPIs and activities are communicated with all of Wausau's associates. Along with accountability, the higher profile helps raise awareness of the team's progress and recognize its contributions. Further promoting the department's value, Ananthasivan is reshaping the New Product Initiatives through new structured innovation process elements.

This potential for continued growth at Wausau clearly excites Ananthasivan and Rivera, helping motivate and unify their department across multiple offices.

To learn more about Wausau Window and Wall Systems' engineering services and high-performance products, please visit www.wausauwindow.com. For information on career opportunities at Wausau, please click on "Careers" at the top of the home page.
Nationally recognized for its innovative expertise, Wausau Window and Wall Systems is an industry leader in engineering window and curtainwall systems for commercial and institutional construction applications. For 60 years, Wausau has worked closely with architects, building owners and contractors to realize their vision for aesthetic beauty, sustainability and lasting value, while striving to maintain the highest level of customer service, communication and overall satisfaction. Wausau is a part of Apogee Enterprises, Inc., a publicly held, U.S. corporation.

Wausau and its staff are members of the American Architectural Manufacturers Association (AAMA), the American Institute of Architects (AIA), the APPA – Leadership in Educational Facilities, the Construction Specifications Institute (CSI), Glass Association of North America (GANA), the National Fenestration Ratings Council (NFRC) and the U.S. Green Building Council (USGBC).
---
Filed under: People, Wausau Window and Wall Systems
---
Story Resources
Portrait: Sundar Ananthasivan, Wausau's vice president of engineering
Portrait: Susan Rivera, Wausau's engineering manager
Word document
Request high res photographs for publication