Association News: AAMA releases 2017/2018 market studies, offers forecast of fenestration industry trends
Posted on May 9th, 2018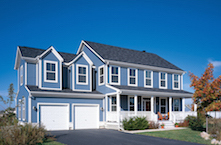 The American Architectural Manufacturers Association (AAMA) has released the AAMA 2017/2018 Study of the U.S. Market for Windows, Doors and Skylights. This bi-annual report delivers timely information on residential and non-residential market trends and product relationships for windows, doors, skylights, curtain walls and storefronts. Forecasts are based on projections of construction activity as of March 2018.
Residential
Total housing starts continued their growth curve in 2017 with strong gains in the single family segment of 9 percent. Going forward, the overall new housing market is expected to continue to grow through 2020. Single family starts are expected to continue to take the lead in 2018 and experience another 9 percent increase.
Speaking specifically to fenestration, the demand for prime windows improved by 3.6 percent in 2017, driven by continued strong new housing demand. The market for windows in new housing increased by just under 6 percent in 2017, with increases of 10 and 4 percent forecasted for the next two years as the housing recovery continues. Meanwhile remodeling and replacement window demand increased modestly again, by 2 percent in 2017, with growth in this segment also likely to be somewhat improved in 2018 against the backdrop of strong remodeling expenditures.
The 2017 market for residential entry doors in the U.S. has experienced an increase from 2015. Volumes for U.S. residential entry doors increased in 2015, growing approximately 4 percent over 2016, and up 9 percent since 2015. An overall increase of approximately 5 percent is expected for 2018.
Residential skylights closed the year with a growth rate of 4 percent over 2016 volume. New construction skylight activity was up 7 percent, while remodeling and replacement skylight activity was up 3 percent compared to 2016.
Non-residential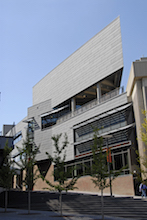 Contract awards reflect activity related to new construction and major additions to existing structures. Actual fenestration demand (shipments) for non-residential building activity typically lags contract awards by up to one year or more. This cycle can shorten or lengthen tremendously depending on the complexity, size of a building and also when the specific building product is installed during the construction cycle.
The 2017 contract award total was up by 4 percent from 2016, with growth expected to continue in 2018, increasing by a further 4 percent before flattening out in 2019.
Storefront applications and site-fabricated commercial windows combine to account for 54 percent of the non-residential market. Shop-fabricated commercial windows, which include residential type and light commercial windows, as well as architectural windows, represent 23 percent of the market. Curtain wall makes up the remaining 23 percent of non-residential vision area. All categories were up from 2015.
The 2017 market for non-residential entry doors in the U.S. has continued to experience growth, with 2017 volume up 6 percent over 2016 and up 12 percent since 2015.
The study estimates that the total U.S. market for commercial unit skylights in 2017 represents a 6 percent increase from 2015. Unit sizes commonly average in the range of 22 to 25 square feet but can vary dramatically.
A webinar about the study and how it is conducted will be held July 17. Additional and more detailed information on the residential and commercial fenestration markets is contained in the AAMA 2017/2018 Study of the U.S. Market for Windows, Doors and Skylights (published in May 2018), which includes the items listed below.
* AAMA U.S. Industry Channel Distribution Report profiles the residential and non-residential market for windows and doors as it flows through the identified distribution channels.
* AAMA U.S. Industry Market Size Report quantifies residential and non-residential market volumes, both historic and projected.
* AAMA U.S. Industry Regional Statistical Review and Forecasts details information on trends and product relationships.
These reports are all available for purchase online from the AAMA online store.
AAMA is the source of performance standards, product certification, and educational programs for the fenestration industry.SM
###
---
---
Story Resources
Word document
Request high res photographs for publication