Association News: AAMA to host webinar on glazing system performance during Hurricane Irma
Posted on September 20th, 2018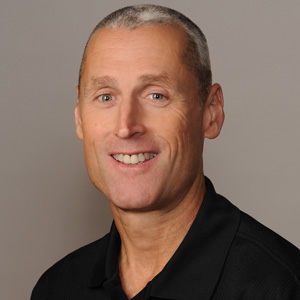 During this already active hurricane season, the American Architectural Manufacturers Association (AAMA) will host a webinar about lessons learned from 2017's Hurricane Irma, which primarily impacted Florida. AAMA will present Chris Matthews, vice president and senior consultant of GCI Consultants, as he speaks about glazing system performance during Hurricane Irma. Observations from hundreds of inspections conducted from the Northeast to the Southeast to the Southwest of Florida will be shared. Register now for "Hurricane Irma | Lessons Learned," taking place at 11:30 a.m. Eastern on Thurs., Sept. 27. This complimentary presentation is sponsored by AAMA's Southeast Region and is open to the public.
"The takeaways from the aftermath of Hurricane Irma are even more important now in the midst of another storm season," said Dean Ruark, president of the AAMA Southeast Region and director of product management at PGT Innovations. "We are committed to getting the latest possible information out to our membership about how to best prepare in the future."
"AAMA knows hurricane preparedness is a critical issue to those in the industry," said Janice Yglesias, AAMA's executive vice president. "Our webinar series seeks to address these topics and share important information like what Chris has to say about what was learned in Florida during Hurricane Irma."
About the Speaker
Matthews is vice president and a senior consultant, employed with GCI Consultants since 2002. He has more than 25 years of experience working with exterior glazing and wall systems and specializes in the installation and water resistance of these systems. He has consulted with owners, architects, engineers, insurers and builders on hundreds of projects throughout North America and the Caribbean, and serves as an expert witness in related matters. He has worked extensively in the construction of new projects and the investigation and correction of existing structures with performance problems. Matthews is a graduate of the University of Florida, a certified exterior insulation and finish system (EIFS) inspector, a Certified Building Commissioning Professional and a member of various industry organizations. He has published articles in several trade periodicals and made many accredited presentations to other industry professionals.
About the Southeast Region
The Southeast Region represents AAMA members with interests in the following 10 southeast states of the U.S.: Alabama, Florida, Georgia, Louisiana, Mississippi, North Carolina, South Carolina, Tennessee, Texas and Virginia. Those affiliated with the Southeast Region through their AAMA membership are invited to join the AAMA Southeast Region LinkedIn Group. This is a members-only resource where AAMA members affiliated with the region can quickly view and post state-by-state code updates and other Southeast-specific news all year round. Click here to request to join – members are approved based on verification of AAMA membership and region affiliation.
More information about AAMA and its activities can be found via the AAMA website, https://aamanet.org.
AAMA is the source of performance standards, product certification and educational programs for the fenestration industry.SM
###
---
Filed under: Events, FGIA, Products
---
Story Resources
Portrait: Chris Matthews, GCI Consultants
Word document
Request high res photographs for publication